I'm continuing to mall crawl this Christmas season, because it's interesting to me. Sunday afternoon I spent some time at the Arrowhead Towne Center in Glendale, AZ, a 1.2 million square foot regional mall in a relatively upscale neighborhood in the northwest quadrant of metropolitan Phoenix. Unlike last week's dour visit to MetroCenter, the Arrowhead mall, as it is called, was relatively busy. The contrasts of which stores were and were not jumping was interesting, and we'll come back to that, but before all that is the simple fact that Arrowhead is still "in," in fashion terms, where MetroCenter is palpably "out."
Witness: Actual people cruising the mall: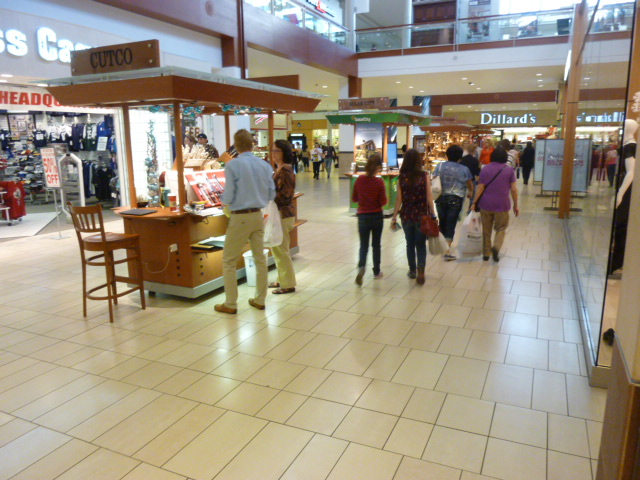 Santa had business, too…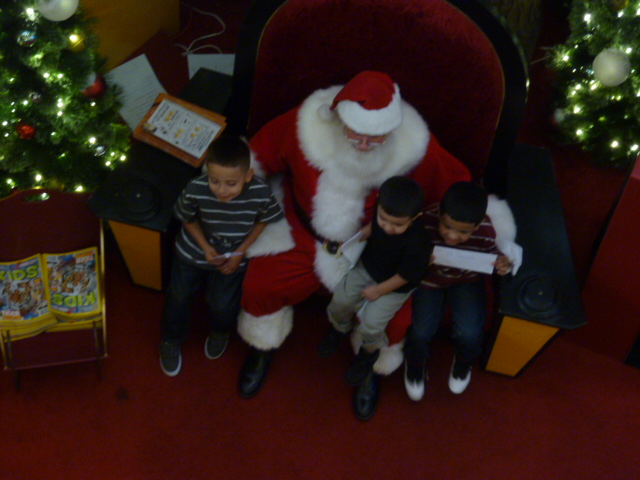 Including a short line of people waiting to have their pictures taken.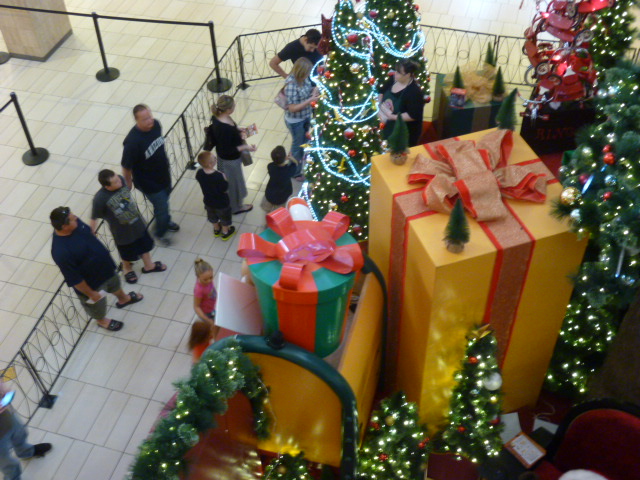 Even so, many stores had plenty of empty on display:
But there were real people all over the place, and I noted not one vacant storefront.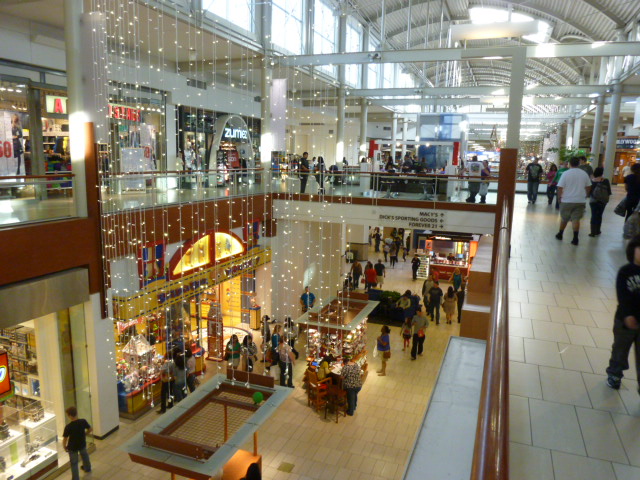 And the pet store is an actual business, not a branch of the government.
Macy's was moderately busy…
As were some specialty stores…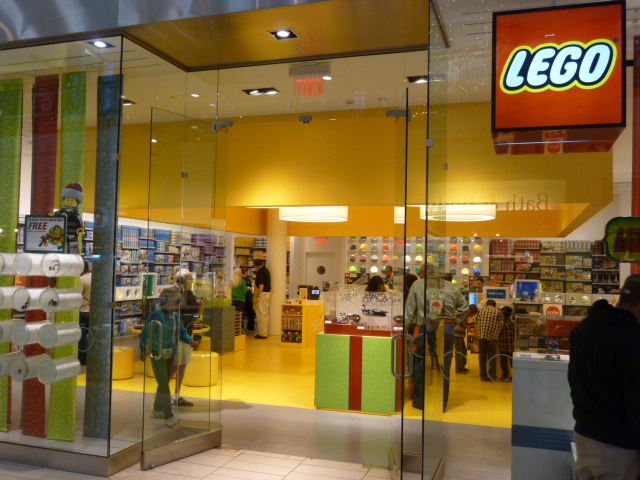 But the only crowds I have seen anywhere this Christmas were at the Apple Store…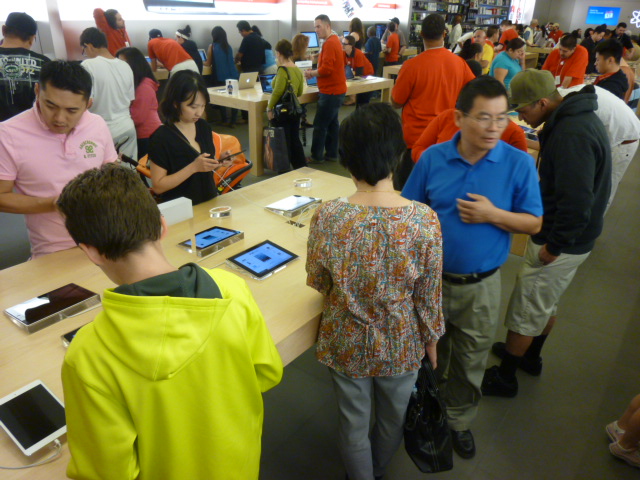 Meanwhile, Sears was a void, yet again…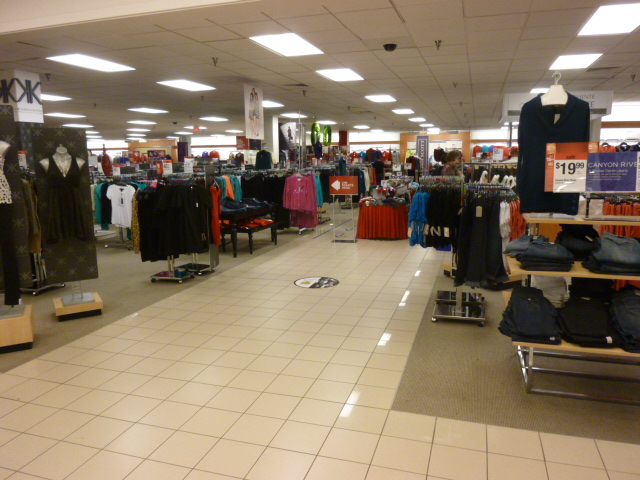 Big sale, no buyers.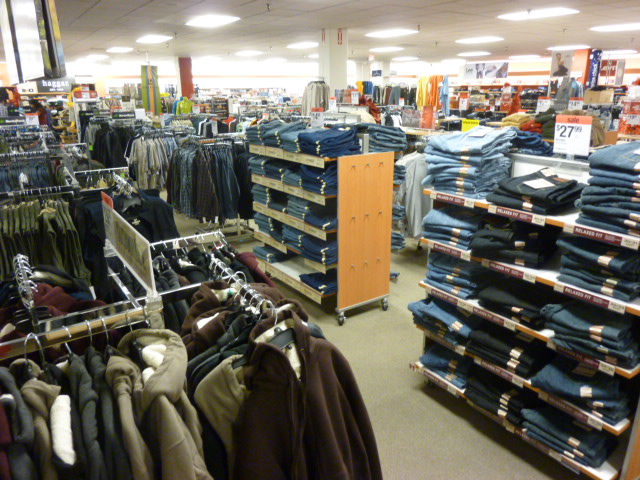 But it ain't just Sears. This is a lowish-brow Wal-Mart later Sunday afternoon: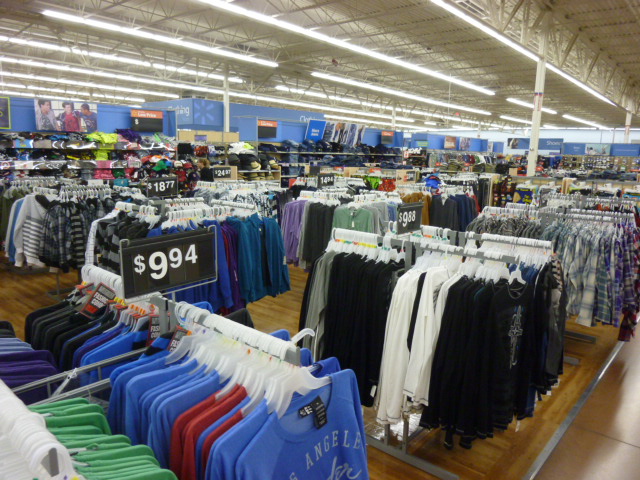 And the dearth of shoppers is not restricted to garments. The home electronics section was also pretty empty: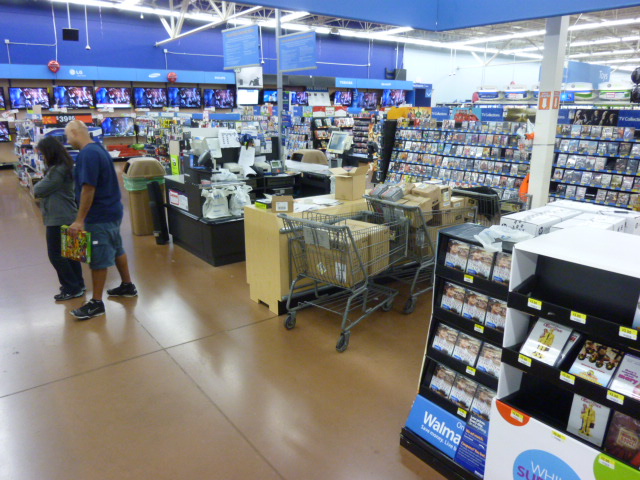 Games? DVDs? Not happening…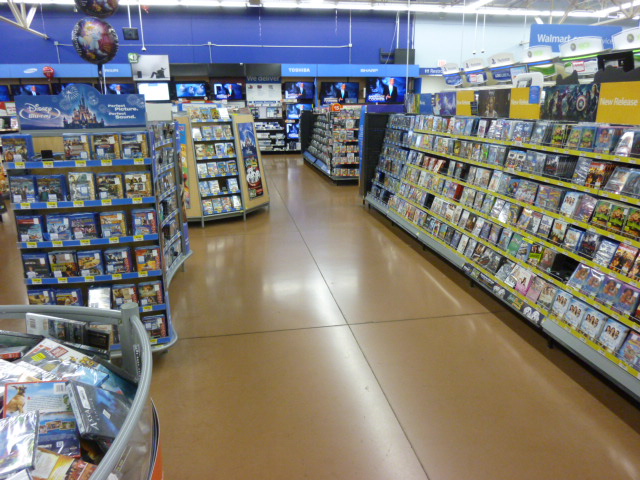 What's selling at Wal-Mart? Food.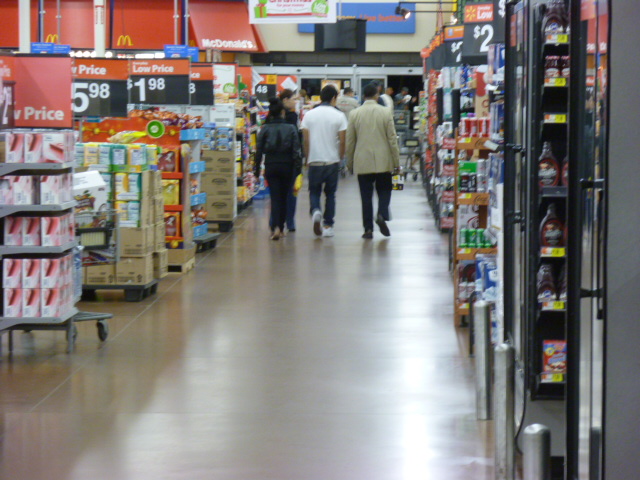 Here are three interesting links discussing retail merchandising this Christmas season:
Find out Why Amazon Beats Wal-Mart, a first-hand account of everything Wal-Mart and other brick 'n' mortar retailers are still getting wrong.
What is Amazon.com getting right, by contrast? Managing by reality instead of by idealization for one thing, as we learn by taking a tour Inside An Amazon Warehouse.
But the cri de coeur of the internet is this: "Disintermediate the bee-hotches!" The answering cry? "NOOOOOOO!!!" Listen to the latter plaint from shopping mall tycoon Bob Simon: Online sales may bring holiday fear for some U.S. malls. Ya think…?
Meanwhile, back at Sears, here is a proud testament to the triumph of hope over experience: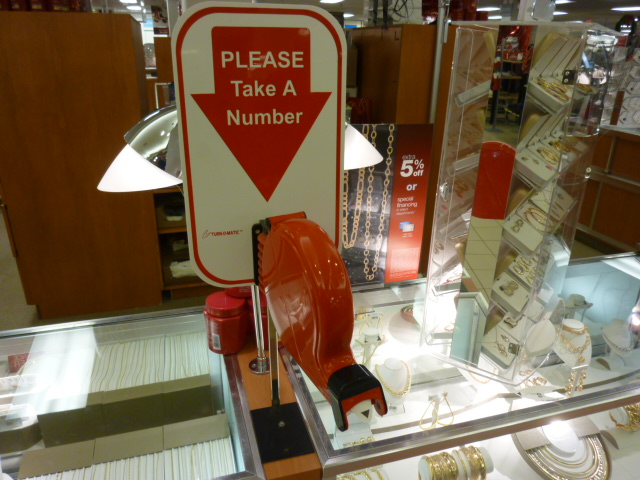 Best get down to the mall right away, if you want to go at all. It may not be there next Christmas.