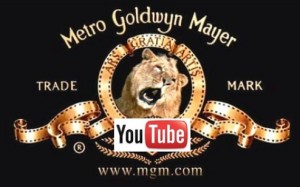 We got rid of cable TV earlier this year. When we're actually interested in watching video, we select Netflix, DVDs and on-line streaming, in that order. To the extent that we were watching commercial/cable TV at all, it was the kind of mindless not-watching that is the indicia of time that is at least 98% wasted. So we ditched the cable box — and the cable bill — and we haven't missed it.
We've played a bit with Crackle, but even better than that is plain old YouTube. Not for three-minute rock videos or five minute bark-a-thons but for full-length movies and — especially sweet for me — concert videos.
Here are The White Stripes from 2003:
The video was shot by an amateur from the balcony, so the audio quality isn't the best. But the whole show is there, and I can "watch" it from my desktop computer while I'm working on other things.
If you follow the YouTube link for that video, you'll get suggestions for other full-length concerts. Free movies are just a click away, too.