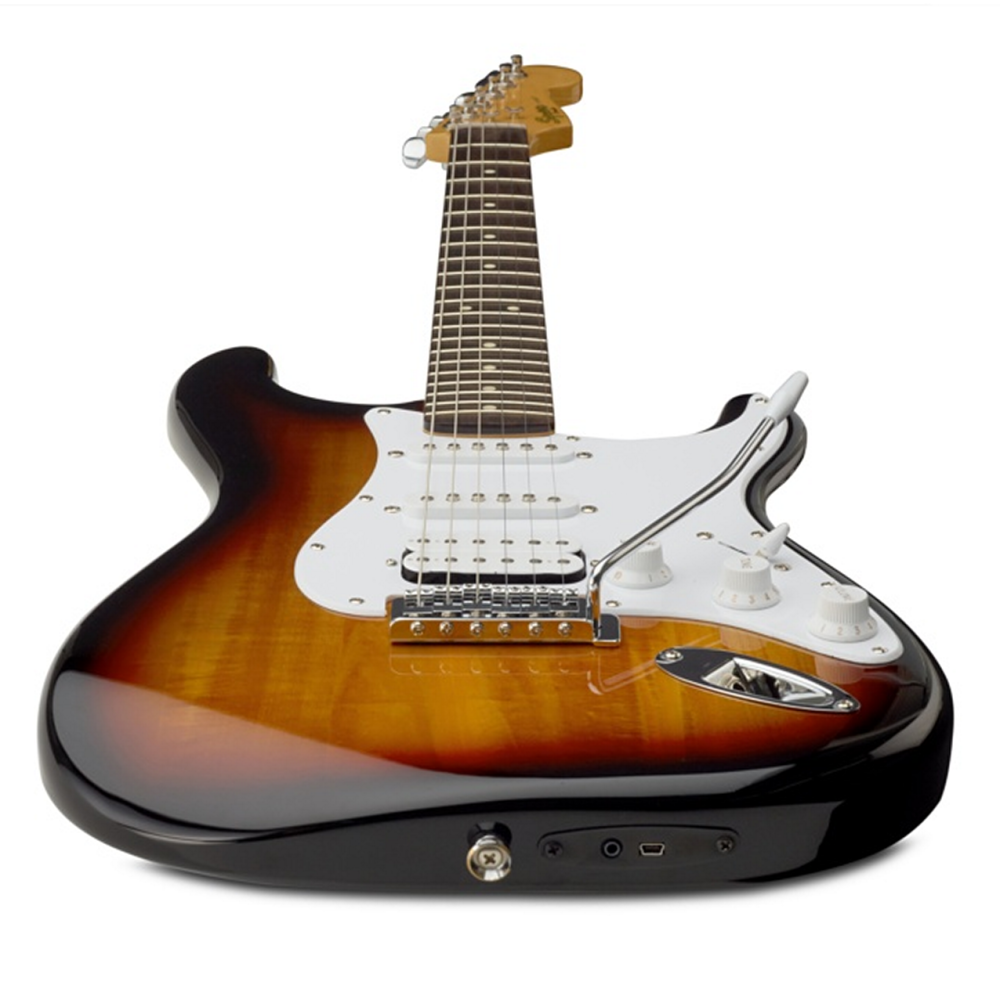 Is that a lovely image? It's a Fender Squier Fat Strat with a whammy bar and a traditional 1/4″ amplifier jack. At the base of the guitar is a 1/8″ headphone jack and a mini-USB connector.
Yes, it's a $200 Statocaster that can be plugged in to third-generation iOS devices. You can record directly, no static at all, or use the guitar as an input device for GarageBand.
From The Unofficial Apple Weblog:

Apple and Fender are working together to bring a USB version of the Squire Stratocaster guitar to Apple users. The Stratocaster is available for US$199 and is sold exclusively through the Apple store.

The guitar is chock full of features that'll appeal to both the traditional and the digital musician. The guitar includes an analog output so you can use it with an amp and a stereo headphone jack for private playing. It also has a mini-USB connector that offers bi-directional audio streaming and lets you pipe your music directly to your Mac or iOS device without the need for additional hardware.
You can buy this beast from Apple only, but at $199.95, the price is not outrageous.
This is a small thing, I know, but most big things are made up of accretions of small things. And as you'll see in the video appended below, this opens up a lot of interesting opportunities for musicians while trimming a host of huge costs.