Start the New Year dancing…
Me from BloodhoundBlog:
This is my all-time favorite New Year's movie (Netflix link):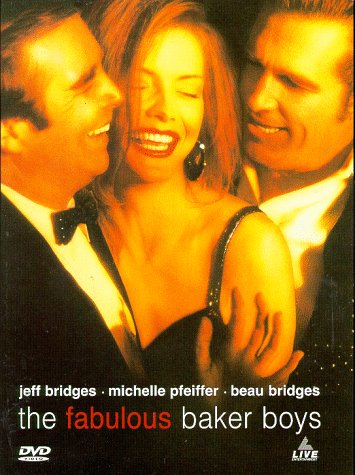 More than you know
More than you know
Man of my heart, I love you so
Lately I find
You're on my mind
More than you know

Whether you're right
Whether you're wrong
Man of my heart, I'll string along
You need me so
More than you'll ever know
That's Michelle Pfeiffer's opening song from The Fabulous Baker Boys, (here is a clip of her singing it) and it rapturously encapsulates the very best of four distinct art forms. It's gripping film-making, with great performances by all three principal players, Beau Bridges, Jeff Bridges and Pfeiffer. The piano, portrayed by Jeff Bridges, and and the song, actually sung by Pfeiffer, are very effective together. But the song itself exhibits in a very simple fashion the essence of lyrical song-writing: From the first verse to the second we change from 'I need you' to 'you need me.' And that in turn, like a page torn from Sophocles himself, provides the argument for the entire drama. This is what integrity means in art: Every different thing is the same one thing.
And the whole film is done brilliantly. It's easy to get lost in Pfeiffer's sultry performance, but I (more…)